Filling (gas/petrol) stations
Public filling stations in Jihlava, Třebíč, Dačice and Humpolec:
all types of fuel
in the shop – operating fluids, oils, car detergents
NONSTOP sale at a self-service filling automat
vacuum cleaner, air-compressor for inflating tires
cash payment, card payment
refreshment, coffee vending machines, microwave oven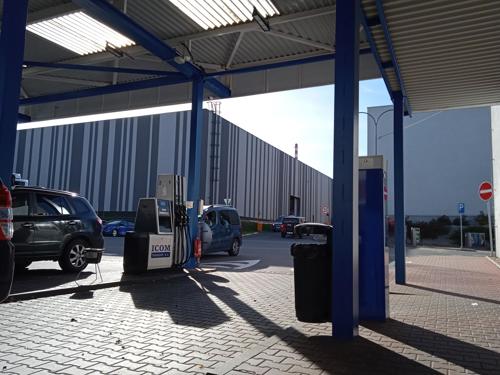 Fleet filling stations at ICOM transport a.s. sites:
fulling pumps with Diesel and AdBlue
primarily for trucks and buses
NONSTOP sale at a self-service filling automat
Opening hours of the shop:
Mon – Fri: 5:00 AM – 11:00 PM
Sat–Sun: 7:00 AM – 9:00 PM
NONSTOP refueling:
On holidays, the  same opening hours as on weekends.
To contractual partners with trucks, buses and heavy machinery, we offer refueling at all filling stations of our corporation. Optionally, discounted prices for contractual partners according to the volume of fuel purchased.
Contact for negotiating discounted fuel prices:
We have more favorable prices for our contractual partners.
Jitka Nohejlová
Mob.: 725 262 530
E-mail: jitka.nohejlova@icomtransport.cz
Pavel Solnička
Mob.: 725 859 292
E-mail: pavel.solnicka@icomtransport.cz