Transport Services
ICOM transport a.s. provides transportation services using the company´s own vehicles. It is the only way to transport goods for our customers using the highest quality equipment operated by professional, regularly trained drivers.
Transport planning, timely delivery of vehicles and regular communication with customers are taken care of by our dispatching offices that also communicate in English and German.
The ISO 9001-2015 certificate is a guarantee of quality in freight transport.  With an active approach and partner support, we are able to ensure top quality transport services and vehicle optimization at favorable prices.
Functional and reliable transport is our main objective, as well as a satisfied customer. Timely and effective communication between drivers and dispatchers is a time-tested way to quality service.
Thanks to long-term cooperation, we can capture all customer processes and thereby constantly keep improving our transport survives.
In domestic freight transport, ICOM transport a.s. transport mainly foods which naturally determines the type of technology – mainly box trailers and refrigerated trailers.
Our partners require accurate timing of loading at customers and deliveries of goods to stores in the business network.
Dispatchers work with a state-of-the-art computer system for planning transports, where all vehicles in the system are connected with the dispatchers, so that the necessary tracking information is always available to the dispatchers, drivers and customers at any time.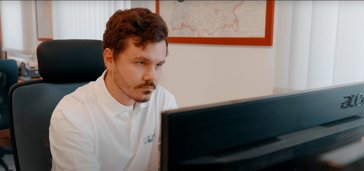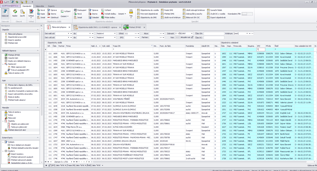 In international freight transport, ICOM transport a.s. provides services to a wide range of customers in the CR and EU using classic EURO 6 semi-trailer sets with freight capacity of 100 m3 and 120 m3.
We provide international forwarding to all EU countries, but mainly to Germany, France, Benelux, Austria, Sweden, Hungary, Slovakia, and Norway.
In international transport, we transport goods exclusively with our own vehicles. Our drivers are professional with many years of experience and they attend regular training sessions.
Domestic truck transport
Tel.: +420 567 121 106
International truck transport
Tel.: +420 565 519 135