ČSAD Jindřichův Hradec
ČSAD Jindřichův Hradec s.r.o. was established by division of ČSAD České Budějovice.  In 2000, the company acquired a majority share in the ICOM transport group and have been its member ever since. The company conducts operations in Jindřichův Hradec, Třeboň and Dačice.
In 2001, the corporation ICOM transport a.s., which the ČSAD Jindřichův Hradec is a part of, received the ISO 9001:2000 certificate. The certificate is regularly renewed, most recently in 2021 through an update in the form as the ISO 9001:2015 certificate that includes the activity of "International and domestic road transport using own vehicles, including transport according to ADR and ATP regulations, service and repair of Mercedes-Benz vehicles, and operation of regular public transportation, city bus transportation and chartered tour transportation by own vehicles."
For more information on the ICOM transport group, visit this website.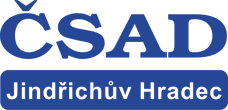 Main activities
OPERATION OF PUBLIC BUS TRANSPORTATION LINES:
Intercity lines Jindřichův Hradec – Prague and Třeboň - Prague
OPERATION OF PUBLIC CITY BUS TRANSPORTATION IN JINDŘICHŮV HRADEC AND TŘEBOŇ:
In these locations, we use low-floor Mercedes-Benz buses